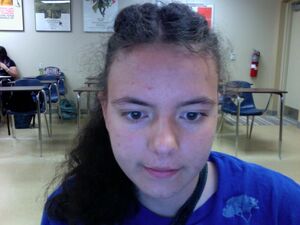 Welcome to the Dragon Witch Wiki
Edit
A new series still in the Process of writing. It's about two teens who have Dragon powers and are trying to fight the Demonslayers.
If you're a person like me who sometimes likes spoilers, continue reading, if not, only continue if you dare.
Describe your topic
Edit
There are three types of ranks in the Gondrian society: the highest being Dragon Witch, followed by a Dragon Faerie, and the lowest being Dragon Master] (also called a Dragon Rider). The Dragon Witch focuses on two teens who are among the highest of these ranks, but they have a double life in the other world- our world. Princess Leila Cara Simmons, is the eldest among three kids, but she is not as strong in some magic as her siblings, thanks to the fact that she was kidnapped on the night she was born. With the help of the Icicle Wolf Pack, she was taken in by a couple and raised as a Sapien for tweleve years before discovering her heritage.
Kai Evanston is a teenage boy who is now just discovering his powers and what he can do. With the help of Princess Leila, he becomes a full-fledged Dragon Wizard.
Latest activity
Edit
Ad blocker interference detected!
Wikia is a free-to-use site that makes money from advertising. We have a modified experience for viewers using ad blockers

Wikia is not accessible if you've made further modifications. Remove the custom ad blocker rule(s) and the page will load as expected.